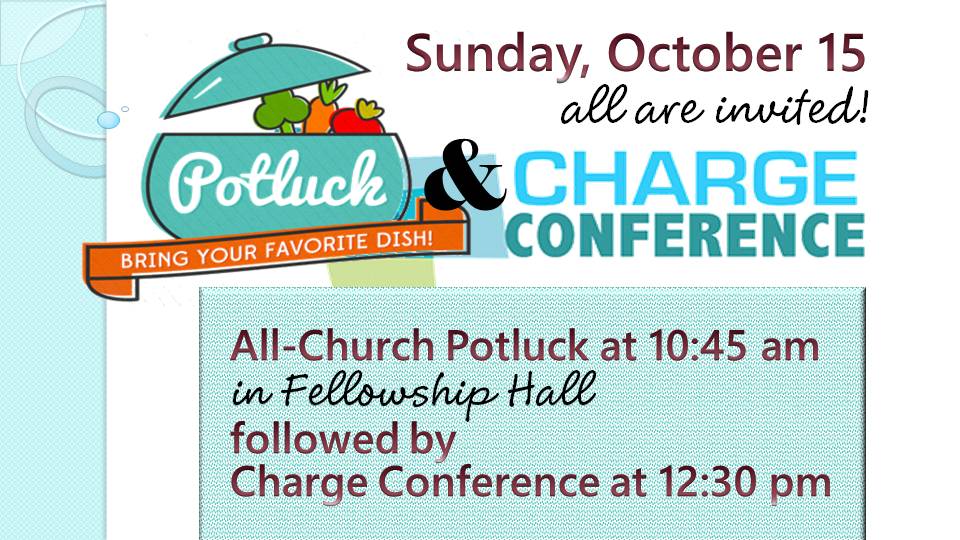 Event details
October 15, 2017
10:45 am
Annual Church Charge Conference will be 12:30 pm on October 15, in Fellowship Hall.
We are also celebrating 20 years of Stephen Ministry, which provides spiritual companionship to those in need.
Prior to the conference, there will be an all-church potluck following worship at 10:45 am, also in Fellowship Hall.  Please bring a side dish for the potluck. Sandwiches, chips, cake and beverages will be provided.
All are invited!