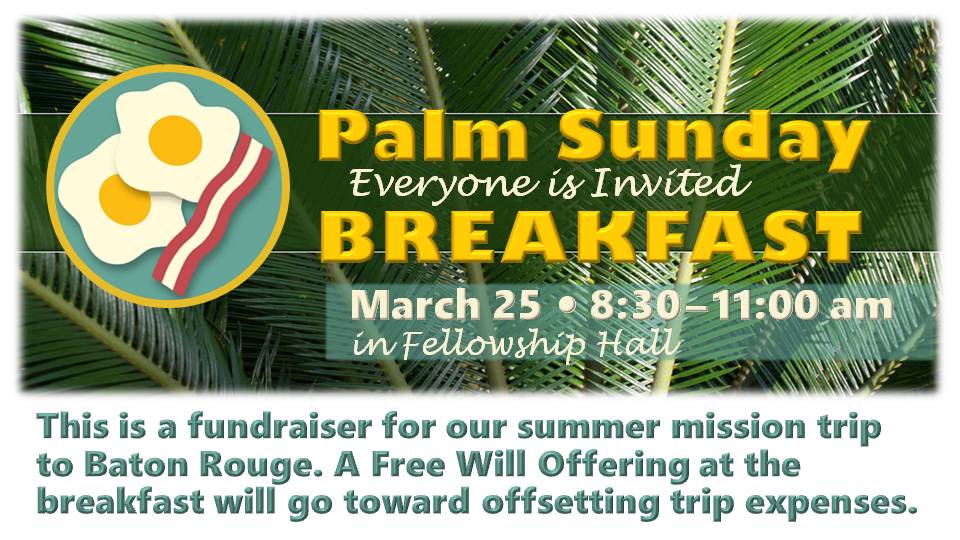 On Palm Sunday, between services and at the 10:45 time, the mission team to Baton Rouge is hosting breakfast in the Fellowship Hall! This breakfast is a fundraiser for our summer mission trip to Baton Rouge, Louisiana. Our fundraiser will be accepting donations downstairs, if you are able to give. The money raised today will go toward helping attendees in need pay for the trip.
We will begin serving at 8:30am, and we will continue serving until the food is gone (probably around 11:00am). Please come down to Fellowship Hall and join us!
If you are interested in joining us on our trip to Baton Rouge, please talk to Shelby as soon as possible! The cost of the trip is $400, and we will be gone from July 14th-July 22nd.