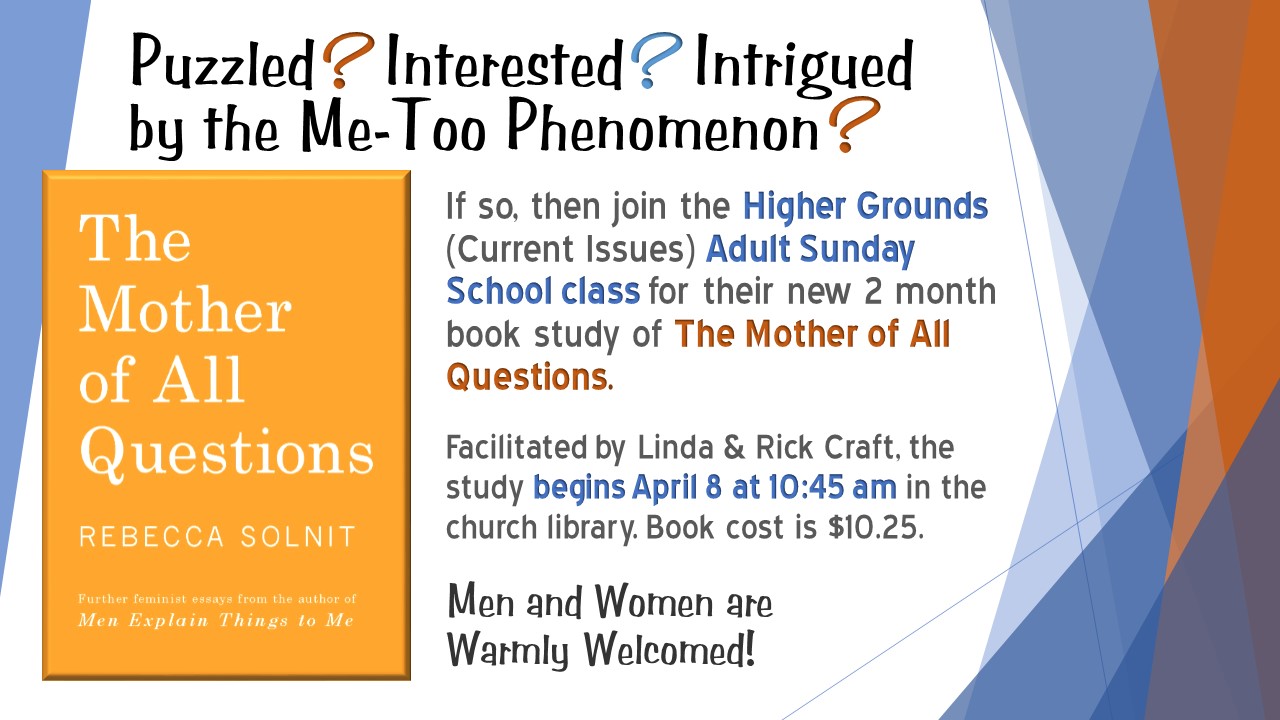 Event details
Sunday | April 8, 2018 to Sunday | May 27, 2018
10:45 am
If so, please join the Higher Grounds (Current Issues) Adult Sunday School class beginning April 8, at 10:45 am in the church library as we discuss The Mother of All Questions by Rebecca Solnit (a columnist for Harper's and for the Guardian and a recipient of a Guggenheim and National Book Critics Circle award).
The study will last approximately 2 months; the cost of the book is $10.25.
From amazon: "In a timely follow-up to her national bestseller Men Explain Things to Me, Rebecca Solnit offers indispensable commentary on women who refuse to be silenced, misogynistic violence, the fragile masculinity of the literary canon, the gender binary, the recent history of rape jokes, and much, more. In characteristic style, Solnit mixes humor, keen analysis, and powerful insight in these essays."
Men and women are warmly welcomed!
Galatians 3:28:  There is neither Jew nor Gentile, neither slave nor free, nor is there male and female, for you are all one in Christ Jesus.