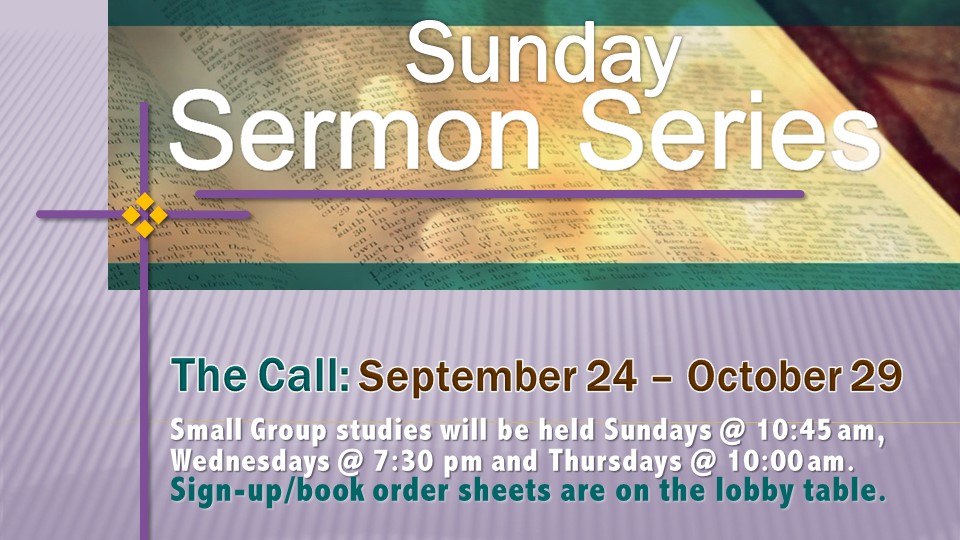 Event details
Sunday | September 24, 2017 to Sunday | October 29, 2017
All Day
Sign up for small group studies on our sermon series. Classes will start September 24 and will be held Sundays, 10:45 am-12:15 pm, Wed, 7-8:30 pm and Thurs mornings, 10-11:30 am in the Adult Meeting Room. The series will include:
"The Call": September 24 – October 29
Sign-up for a time slot on the sheets in the Lobby.