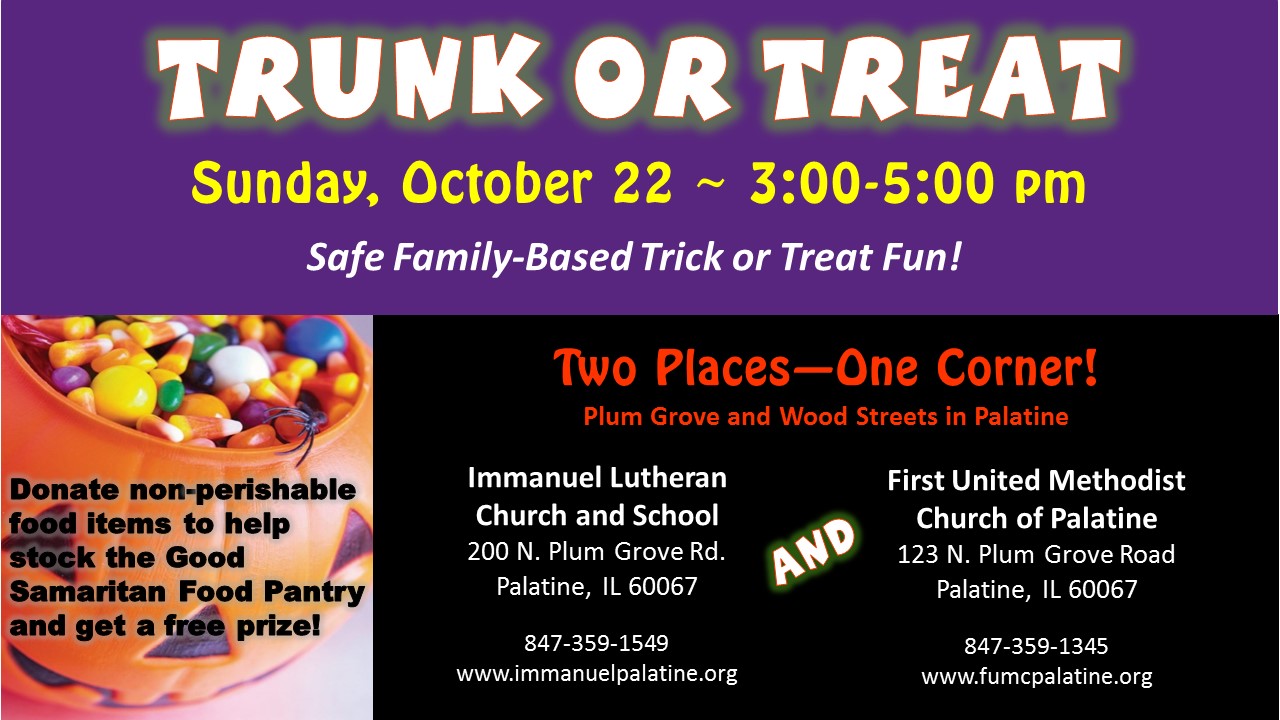 Event details
October 22, 2017
3:00 pm
First United Methodist 123 N. Plum Grove Road Immanuel Lutheran 200 N. Plum Grove Road
Join us for an afternoon of fun at Trunk or Treat from 3:00-5:00 p.m.  We team up with Immanuel Lutheran across the street and have two parking lots of fun within a short walk.
There are a several ways to join in:
Decorate your vehicle trunk, the more creative the better! (please decorate for all ages, nothing scary or gross)
Provide bags of Halloween candy that we can use to supplement the supplies for those who decorate their cars.  Or donate individually wrapped cookies for our cookie walk.  (can be in sandwich bags)
Help out at one of our activity booths.
Bring your kids, grandkids, and friends' kids in costume to trick or treat at both churches.
See you at Trunk or Treat!