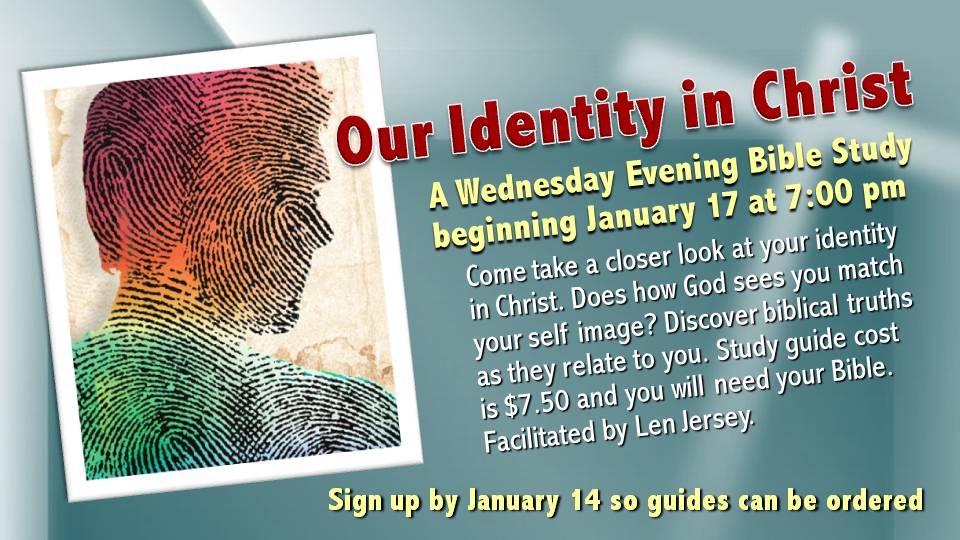 "Our Identity in Christ"
A Wednesday Evening Bible Study beginning January 17 at 7:00 pm.
Come take a closer look at your identity in Christ. Does how God sees you match your self image? Discover biblical truths as they relate to you. Study guide cost is $7.50 and you will need your Bible. Facilitated by Len Jersey.
Sign up by January 14, so guides can be ordered.